Mission Trip Annoucement
March 31, 2022

-

April 8, 2022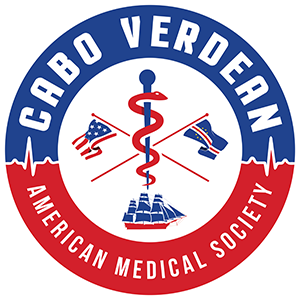 The Cabo Verdean American Medical Society is delighted to announce our First Trip to Cabo Verde.
The 1st hopefully of many missions will be a Cultural and Scientific Exchange Program to take place from March 31st to April 8th of 2022, designed to embed our members in the health care system in Cabo Verde so we can better understand the challenges of health care delivery and identify opportunities for improved collaboration.
During this trip, four clinical teams will be hands on, in clinical immersions with local colleagues in Praia Hospital Agostinho Neto
A general surgery Team will be run advances in Hernia Surgery Course and perform surgery with our local colleagues
A GYN team will focus on Laparoscopy and Pelvic floor disorders
In Sao Vicente Hospital Batista de Sousa
An Ophthalmology Team will be performing cataract surgery
In Fogo
A Mental Health Team will be focus on therapeutic intervention on Children victims sexual violence
We will also sponsor a symposium to discuss some of the major health care challenges in the Islands
We are extremely grateful for the companies that are sponsoring our trip with generous gifts of materials and medical equipment that without them this would not be possible.
They include, Stryker , Johnson & Johnson, Medtronics, Applied Medical, Quill, Bard and Alcon